Key Takeaway
The Tom Main Health Innovation Mentorship, in honor of the late Tom Main, pairs health leader mentees from across the industry with dedicated Oliver Wyman mentors. #OWHealth
The Oliver Wyman Health Innovation Center (OWHIC) is thrilled to announce the first winner of our Tom Main Health Innovation Mentorship. This award, announced earlier this month during J. P. Morgan Healthcare Week in San Francisco, is part of a greater mentorship initiative in honor of industry innovator Tom Main. Tom was an industry leader who dedicated his career to mentoring health transformers. He also founded OWHIC as a former Partner and the US Market Leader within Oliver Wyman's Health & Life Sciences practice.
Tom passed away unexpectedly in 2018. His legacy is centered on healthcare innovation, collaboration, and strategy. Tom firmly devoted his career to many passions, including improving the patient experience, promoting the importance of early medical intervention, and helping make social determinants of health a mainstream conversation among leaders and decision-makers. Tom's bold vision on topics, such as the rise of new health and wellness ecosystems and structural shifts within a consumer market, spurred new thinking in the industry. The Tom Main Health Innovation Mentorship aims to carry on his mission to support those in pursuit of health transformation.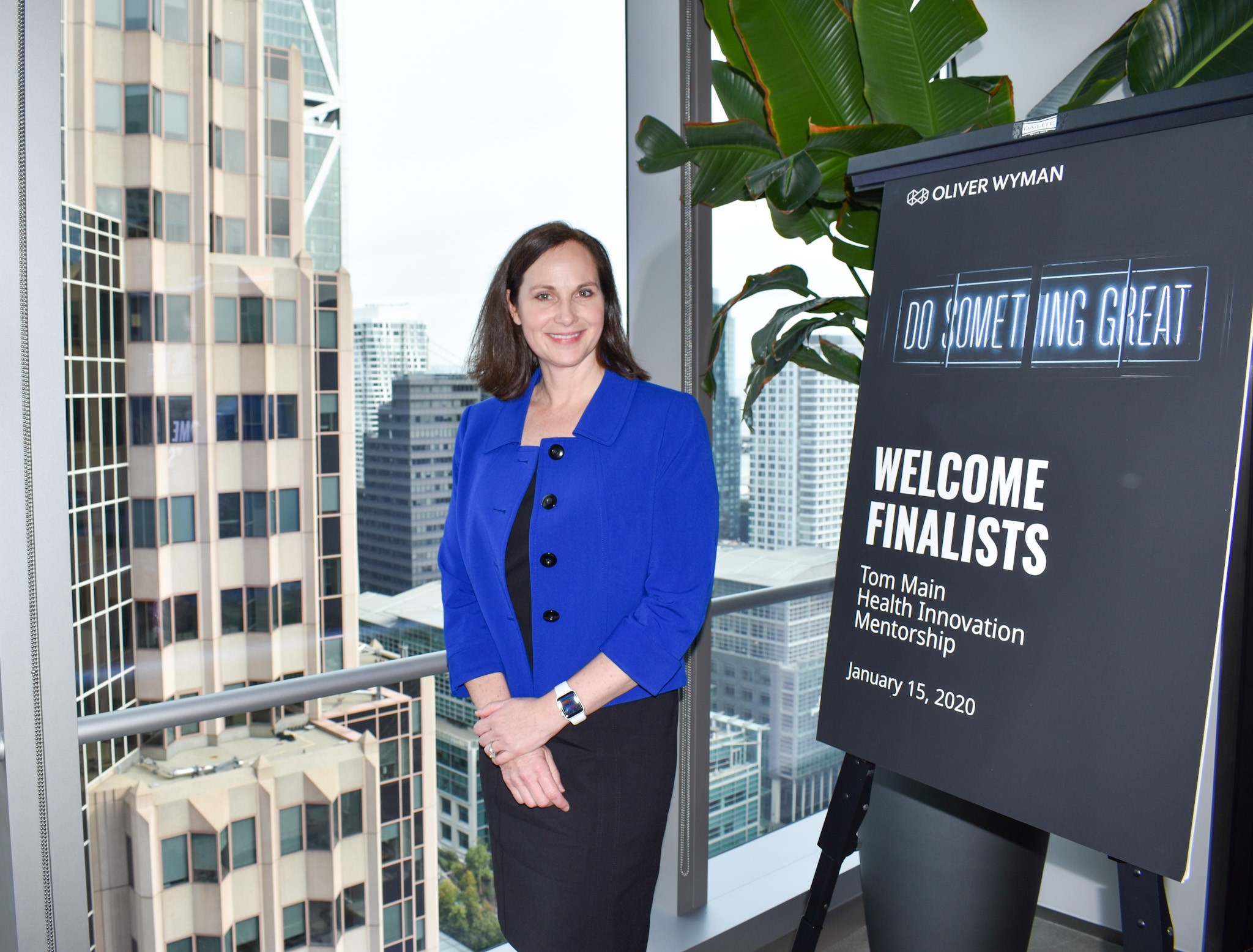 Our first mentorship winner, Lisa Janssen Alderson (pictured above), is Genome Medical's Co-Founder, President, and Chief Executive Officer. Lisa's company raised $23 million in Series B funding last June to advance genomics adoption among everyday consumers across all fifty US states. This financing was spearheaded by Echo Health Ventures, a strategic collaboration between Cambia Health Solutions and Mosaic Health Solutions. Lisa's work at Genome Medical includes developing the world's largest telegenomic network with an aim to integrate genomic information across the greater health and well-being of society. Her company's mission is to help patients and healthcare providers use genetic services to make people healthier, make healthcare cheaper, and thwart disease.
This mentorship pairs mentees like Lisa with a dedicated mentor (a senior member of the Oliver Wyman Health & Life Sciences team). Together, Lisa and her mentor will identify the biggest barriers to Genome Medical's growth and ability to drive impact. The mentor, over the course of the program, will then support Lisa in navigating these business challenges through a combination of working sessions, connections to subject matter experts, and general guidance based upon Oliver Wyman's collective knowledge and experience.
Oliver Wyman is grateful to have the support of the ten venture capital firms who nominated the initial set of entrepreneurs: 7wire Ventures, Andreessen Horowitz, Ascension Ventures, Canaan, Echo Health Ventures, General Catalyst, Health Catalyst Capital Management, Mayfield Capital, Norwest Venture Partners, and Sandbox Industries. We are also incredibly appreciative to Jeanne Cohen, Chief Executive Officer of Motive Medical Intelligence, Jeff Margolis, Chief Executive Officer of Welltok, and Grace Terrell, MD, Chief Executive Officer of Eventus – all long time members of the OWHIC Leaders Alliance – for their time and dedication during J. P. Morgan Week to serve as judges during our final Pitch Day.
And finally, a special thanks to Tom's family, who has been – and will continue to be – involved every step of the way. We would not be able to make the Tom Main Health Innovation Mentorship a reality without the commitment and support from this community.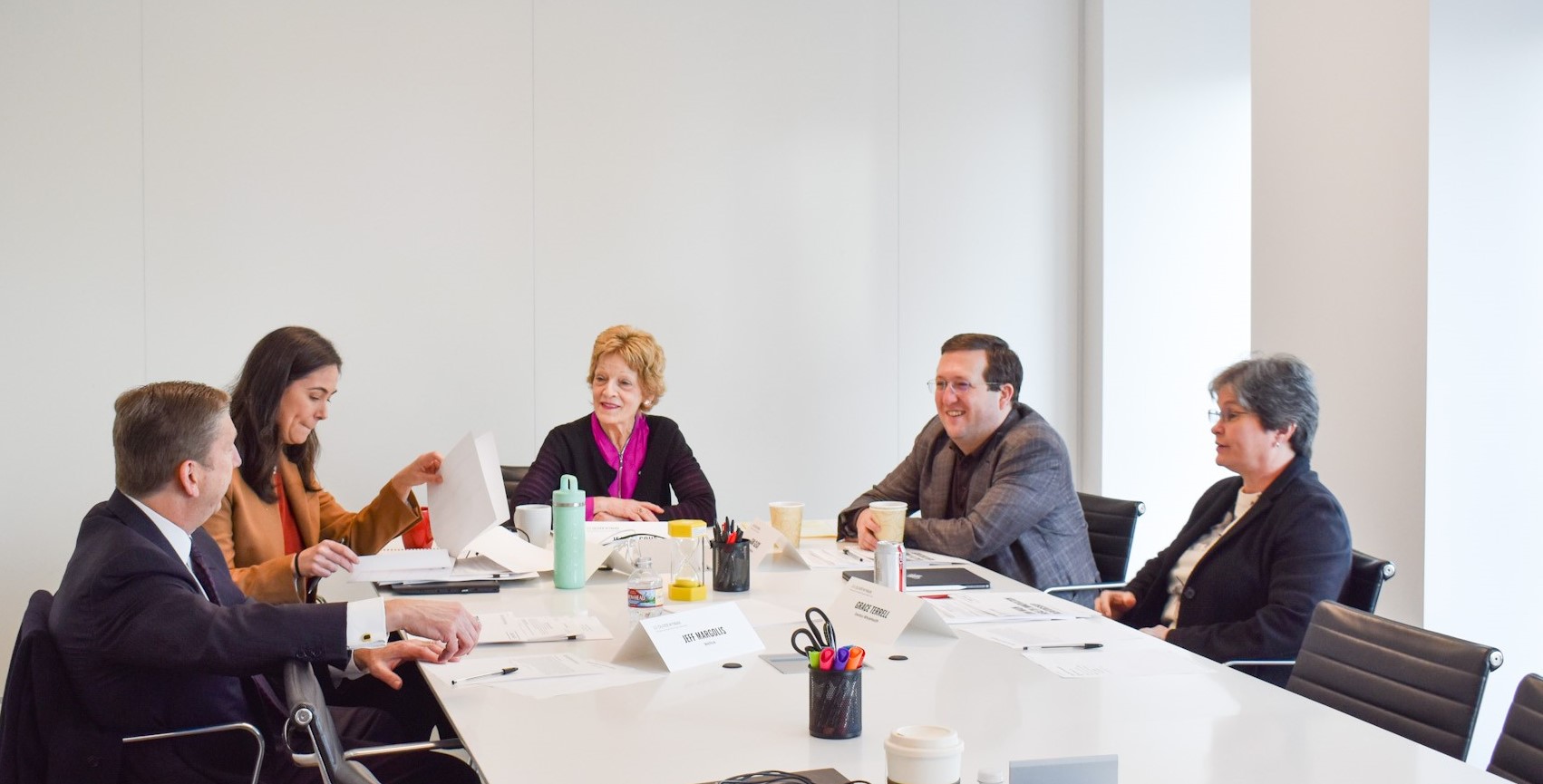 Editor's Note: Be on the lookout soon for an upcoming article featuring Lisa's industry perspective and insights she's learned through this mentorship experience.