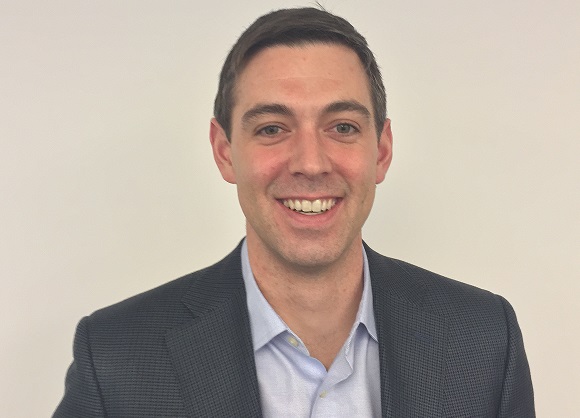 The team from Zest Health recently pitched their solution to WellTech as one of the finalists in the first round of the newly expanded Insight Product Development Startup Competition. Judges from MATTER, Baxter, and Insight Product Development hand-selected promising early stage healthcare innovations to compete for $35K in cash and professional services to further advance their innovations toward commercialization. On the eve of the competition, we caught up with Zest Health President Shawn Ellis, who joined full-time after a stint as entrepreneur in residence, to learn more about his team's offering:
What is the mission of Zest Health? How did you get started?
Our company mission is simple: we provide access to the information and guidance that health consumers need to Be Smarter and Buy Better when it comes to their healthcare decisions. We stretch consumers' healthcare dollars further by helping them comprehensively understand their benefits and conveniently access care while optimizing cost, quality, and other consumer preferences. Our origin story is unique in that we were co-founded by successful entrepreneurs and investors with both HIT and consumer innovation expertise: Lee Shapiro and Glen Tullman of 7wire Ventures (formerly of Allscripts) and Brad Keywell of Lightbank (co-founder of Groupon, Echo Global Logistics, and MediaBank, among other ventures). It's incredibly helpful to have their robust healthcare innovation and consumer perspectives as we've built the business.
What problem are you working to solve? What is your solution and how does it work?


Today's healthcare consumer is responsible for a larger portion of his/her medical cost than ever, but lacks the resources necessary to make truly informed decisions about care. At best, traditional support services offer fragmented assistance with one or two distinct needs. Too often, consumers must synthesize information across multiple sources and navigate the complex care system independently. The burden of healthcare expense is the leading cause of bankruptcy in the US today. Healthcare consumers need help navigating the healthcare system more effectively. Zest has created a Smart Concierge offering that absorbs complexity for consumers and helps them simply understand their benefits and optimally access care. The Smart Concierge is comprised of a personalized consumer-facing application as well as 24/7 support from our live clinical concierge team. We provide comprehensive, integrated support to the individual, including triage, detailed explanation of benefit coverage, real-time tracking of deductible and out-of-pocket progress, the ability to find and schedule in-network care, and visibility to the cost of care that they face. With Zest, consumers can understand and shop for healthcare just as they would any other good or service.

Where are you based? How has the area supported your development?
We're based in Chicago, IL. It's an exciting time for the startup community in Chicago, particularly in the healthcare vertical. We've been fortunate to join MATTER, which is a community of like-minded entrepreneurs and healthcare leaders focused on driving innovation in health. MATTER has done a great job of leveraging the developed healthcare ecosystem that exists in the Chicago area at large, organizing helpful content and engaging strong mentors with industry expertise who are giving back to startups.
"Consumer centric" solutions shouldn't necessarily be equated with elegant technology alone. It's about connecting with consumers in a manner in which they're comfortable. – Zest Health President Shawn Ellis
What has been your most recent milestone achievement?
We've had two significant recent milestones. First, we launched a very successful pilot with Blue Cross & Blue Shield of Rhode Island and look forward to growing our relationship with their organization. Second, we recently closed our Series A, which will enable us to continue to accelerate our growth.
What are your immediate goals and challenges?
Our primary near-term goal is to scale our membership and help as many health consumers as possible. The challenge is how we reach these consumers. With half the US receiving medical coverage from employers, we're actively building relationships with benefits managers, brokers and consultants, third party administrators, and health plans. We're working to evangelize the Zest's differentiated service and build awareness of our engagement levels that are five-10x that of other healthcare solutions and our Net Promoter Score that exceeds 95%.
What projects and partnerships are you working on now?
In the coming weeks, we're focused on projects that continue to enhance the value of our Smart Concierge for our members and continue to improve our member experience. We're building out additional modes of communication between our Smart Concierge team and members. Today, a significant portion of exchanges are telephonic. We want to enable additional two-way asynchronous communication capabilities. We also want to allow members to share relevant health records in a HIPAA compliant manner so that our concierge team can more easily assist with claims and billing support. We also are introducing some significant innovation related to care purchase and payment in the months ahead.
What does the future of healthcare look like to you?
I hope the future of healthcare will be truly consumer driven. "Consumer centric" is a phrase frequently used in the healthcare sphere today. It's encouraging to see the rate and magnitude of innovation that's occurred related to consumer centricity in healthcare, but there's still a lot of room for product and service improvement. For consumers to be empowered and effectively manage their healthcare, they need tools that are easy to use, integrate complex data, and provide a holistic experience. It's also important to note that "consumer centric" solutions shouldn't necessarily be equated with elegant technology alone. It's about connecting with consumers in a manner in which they're comfortable. Because healthcare remains an incredibly complex topic that the average individual struggles to make sense of, there's a clear need for a human link, meaning live support, that complements technology to help identify the right path.
What advice do you have for other startup leaders?
Start with a simple model that you're passionate about. Listen to your customers and try to create product that users will love. Iterate quickly. And have fun doing it!