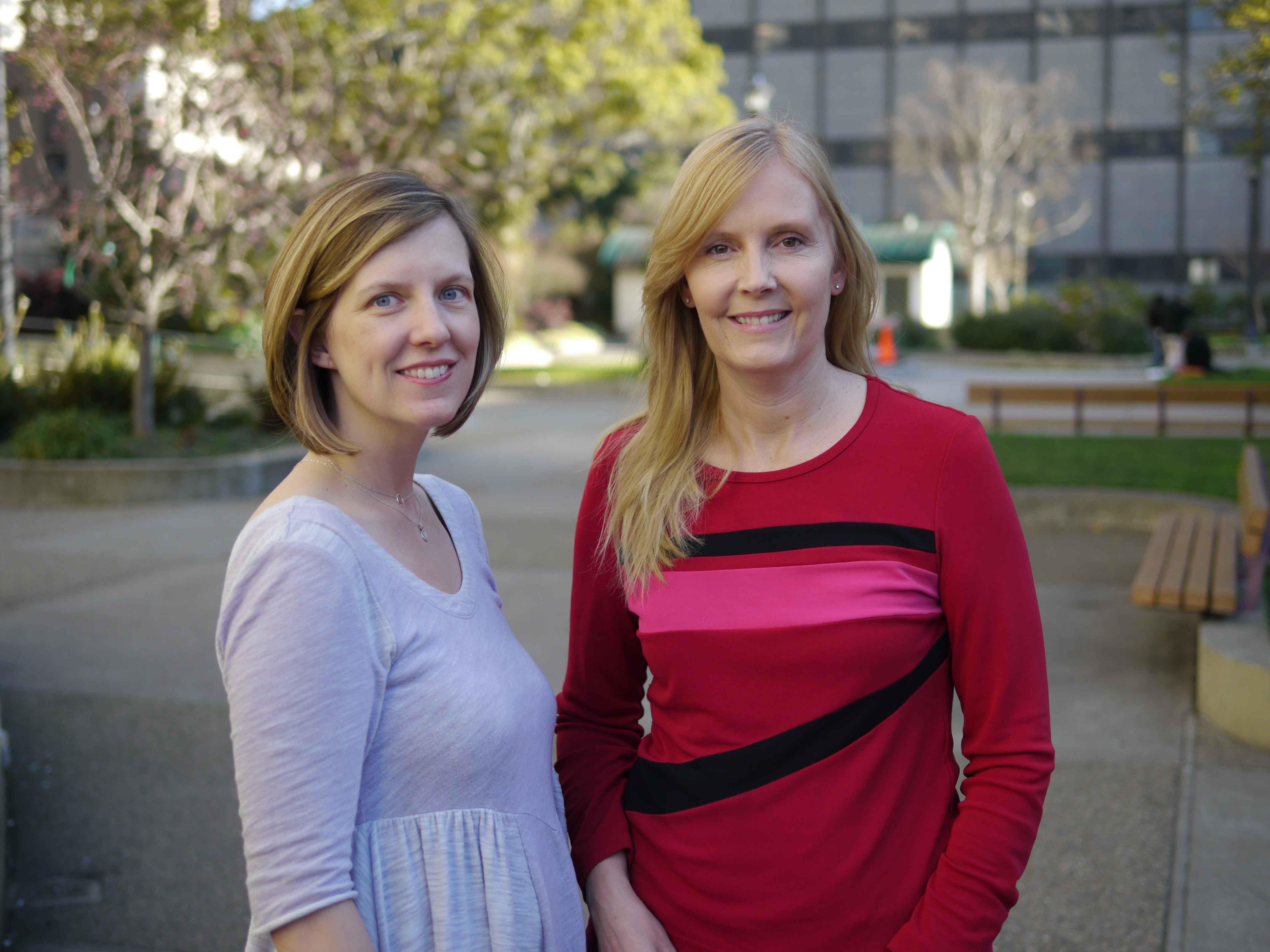 Wildflower Health was founded in June 2012 by healthcare and new business strategists Leah Sparks (l) and Kathy Bellevin to deliver a mobile platform that helps health plans reduce medical costs. Their first program guides expecting moms through pregnancy and was featured in the Bloomberg article "Know Exactly When You Get Pregnant." Reporter John Tozzi details how insurance companies are turning to such apps to reduce costs by reaching pregnant women sooner. Below, Sparks shares more on her company's accelerating growth:
What is the mission of Wildflower Health? How did you get started?
Our mission is to make families healthier with mobile-based programs that connect families to healthcare. We got started when I was actually pregnant with my first child, and I experienced firsthand how people often use the healthcare system for the first time when they start families. Pregnancy seemed like a powerful context for teaching people not just about being healthy but how to use the healthcare system in a smart way. This idea dovetailed with my professional experience. I had started several new service lines at McKesson Corporation, and then at DNA Direct I had sourced and structured the company's first contracts with healthcare payers.
What problem are you working to solve? What is your solution and how does it work?
We are helping healthcare payers use mobile-based technologies to better engage the "Chief Medical Officer of the Home," who is typically a woman, who makes 80% of healthcare decisions and influences health for her whole family. Our first product is Due Date Plus, which engages mom and dad throughout pregnancy to keep women on track with preventive measures and to identify the high-risk pregnancies. The product is unique in that it not only has consumer-engaging mobile features, but also has configurable features for our payer clients so that members can do things like click-to-call health plan nurses or look up in-network hospitals, right on their smartphone.
I hope the future of healthcare sees enough technology advancement that our local pizza place doesn't have more sophisticated technology than healthcare enterprises. – Wildflower Health CEO Leah Sparks
Where are you based? How has the area supported your development?
We are based in San Francisco, but we have clients nationwide. Being in the Bay Area is terrific for having ready access to some of the most cutting edge ideas about mobile technology, and we have been one of San Francisco-based Rock Health's portfolio companies. But to make a broad impact on healthcare you have to think way beyond your own geography, which is why we are excited to be working in places that are very different from San Francisco, like the State of Wyoming and a health plan in Louisiana.
Where are you in the development process?
Due Date Plus is fully launched and commercialized, and we are rapidly expanding its reach with a number of payer clients. One of our immediate goals is to hire more staff to help us implement and support all of our new clients.
What projects and partnerships are you working on now?
We are actively developing our next product, called Grow, which will extend our mobile engagement experience for health payers into pediatrics and family health. Our next steps are to keep hiring stellar people and maintain the company's momentum.
What does the future of healthcare look like to you?
The other night my husband used a web application from One Medical to book a doctor's appointment online. He said to me, "Wow, this is amazing!" I said, "It shouldn't be that amazing, we've been ordering pizza online for years." I hope the future of healthcare sees enough technology advancement that our local pizza place doesn't have more sophisticated technology than healthcare enterprises.
What advice do you have for other startup leaders?
To make a difference in healthcare, you have to both think big while also being pragmatic about the industry's limitations. The art of starting a company in digital health is walking that fine line.